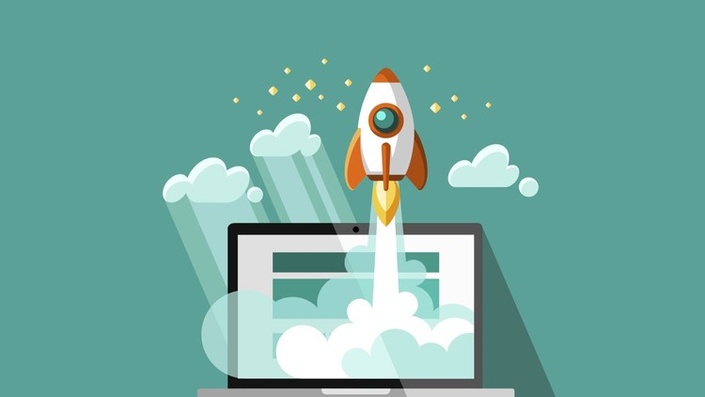 5 SEO Secrets for 2020 & beyond - All you need to profit NOW
SEO Massively Changed in 2020! If You Do Not Adapt & Implement my Strategies You Will LOSE Your Website Rankings Soon!
Watch Promo
Enroll in Course
SEO IS NOT STATIC BUT CHANGING FAST! 🚀
IF YOU DO NOT ADAPT & IMPLEMENT THE STRATEGIES I WILL SHOW YOU IN THIS COURSE YOU WILL LOSE YOUR WEBSITE RANKINGS SOON!
If you buy this course you will get my updated knowledge from over 14 years of experience in SEO. Further, you will get to know my latest strategies for top rankings, free access to one of the best SEO Tools as well as free checklists and questionnaires to evaluate and improve your SEO rankings.
Are you not sure if you should join my course?
Here is some information that you should consider when making your choice:
👉 Over 70000 satisfied students enrolled in my courses (not just on udemy!)
👉 Some of my courses have been featured as Nr #1 of Udemy's Top Trending and Top Selling Courses in Marketing and SEO
👉 Over 500 5 Stars reviews from very happy students
Still not convinced?
👉 CEO of 2 Google certified online marketing agencies

👉 Amazon bestselling author of 4 online marketing books
👉 Speaker and SEO meetup host
👉 Marketing and SEO consultant for international companies like Microsoft, Nivometric, Head, Zalando….
______________________________________________________________________
HERE'S WHAT YOU GET FROM THIS COURSE
Take a look at what you'll learn and how it will make sure that you see real results on Google. More traffic. More opt-ins. More sales in 2020 and beyonde.
👉 Learn what changed in SEO over the last years - especially over the last 10 months. You NEED to KNOW THIS if you still want to rank in top positions and if you don't want to risk losing your current rankings!
👉 Learn about all the latest Google updates and how they will impact Search in 2020
👉 Learn how to identify the weak points of your website and how to optimize them with my proven simple & winning SEO strategies!
______________________________________________________________________
Gain instant access to all my strategies and checklists that I developed over the last 14+ years and let me show you how we deal with ranking problems of our clients and how we can also help you to massively increase your rankings in 2020 and beyond.
SEO is a fundamental marketing strategy for all kinds of businesses because you can generate a large amount of traffic FOR FREE. But SEO changed a lot over the last years. Strategies that used to work don't anymore. NOW the time has come: The Google search algorithm does not work anymore like it used to work. Many important factors have changed!
NOW it is your chance to use all the knowledge of my course and to get a BIG competitive advantage for you and your business!

What are you waiting for?
________________________________________________________________________
WHAT YOU'LL LEARN
In this course, you'll learn many new skills, including:
👉 How to check and evaluate all the latest Google SEO updates
👉 All about the Google Medic Update and the impact on rankings
👉 All about the Google Core Update and its impact on Google's SEO Core algorithm
👉All about the Google BERT Update and how you can use the learnings to improve your SEO rankings.
👉 All about E.A.T. and which SEO and content creation factors it impacts
👉 All about YMYL and what it stands for and if this has an impact on your website or industry
👉 All about what Google SEO Updates overall taught us and how we can use this knowledge to improve rankings and revenues.
👉 All about user intent and why it is now critically important
👉 Find out how you can evaluate and classify user intent (free excel spreadsheet included)
👉 Learn how to create the right kind of content matching User Intent to maximize your traffic and ROI
👉Learn all about Google Search Quality Guidelines and how they can help you to improve your SEO rankings (I already filtered the most important questions for you)
👉 Learn where you can find Google's latest Search Quality Guidelines so you will always be one of the first to know about the latest changes.
👉 Learn all about mobile SEO and why it is so important now for having a chance to rank in top positions in 2020 in beyond
👉 Learn how to evaluate, check and modify your mobile website
👉 Learn what we do in our agency to boost our clients' rankings and profit from my over 14+ years of SEO experience and knowledge!
👉 Learn how Linkbuilding changed over the last years and how you need to build links now.
👉 Learn how you can stay connected with me so you can keep on profiting from my knowledge and experience
_______________________________________________________________________
THE BENEFITS OF THIS COURSE:
👉 Rapidly Improves Rankings
Once you apply the techniques and strategies in this SEO course, your ranking will increase almost instantly, bringing in a new flow of traffic and hungry customers
👉 Explode Your Income From Free Traffic
With this course, you will gain more search engine visibility that will skyrocket your leads and sales.
👉 Convert More Visitor to Leads
Better Google rankings will show your customers that you are a trusted source and as a result, they will be way more likely to buy from you.
👉 Get New Customers & Sales for FREE
By using the SEO strategies in this course, you will save a lot of money! You won't need to pay large amounts of money to drive quality traffic to your website anymore! Google does that for you!
👉 Build Healthy Links
In this course, you will learn the most effective, safe and up-to-date link building strategies in 2020 that will dramatically boost your business without hurting it!
👉 Protect Your website against SEO attacks
Who likes having his business under SEO attacks? No one does... and this is why I'll teach you how to protect your website against them.
_____________________________________________________________________
QUESTIONS & ANSWERS
Q: My SEO knowledge is limited, is this course for me?
A: Yes, this course is not covering the very basics but it shows you all the things you need to know to gain top rankings in 2020. If you also want to know all the basics please also consider to take one of my other courses
Q: I already have advanced SEO skills, it this course for me?
A: Yes, because this course will show you what still works and whatnot. I can not repeat this enough, this is extremely important and critical: If you do not adapt your SEO strategy now you will not be able to rank in top positions anymore and if you still rank well you are at BIG risk losing all your good positions and the revenue coming from your SEO traffic sources.
Q: What if I buy the course but don't like it, can I get my money back?
A: Yes, there is a 30-day money guarantee. If you can say that you learned nothing, just email us and we will refund your money. It is a 100% no-risk deal for you.
Q: Do these SEO strategies really work?
A: Yes, we use the strategy's I teach in this course ourself in our SEO / marketing agencies to boost our customers' results and revenue and yes, they work!
Q: Who is this course for?
A. Entrepreneurs and business owners that want to bring more traffic to their websites and want to make more money! Also, this course is for the ones who want to protect their websites from upcoming Google updates and make sure SEO traffic will not stop driven revenue.
B. People who work in marketing or are generally interested in SEO and want to get knowledge about it.
Q: What you can expect from this course
# You will learn how SEO dramatically changed over the last months and what you can do to have a BIG competitive advantage.
# This course also teaches you how to avoid upcoming Google penalties and tells you many more SEO tips and tricks!
Some of my courses have been featured as the No. #1 of Udemy´s Top Trending Courses in Marketing! Over 70000 people from all around the world enrolled in these courses already!
(not just on udemy)

# More than 500 - 5 Star reviews from very happy students!
______________________________________________________________________
WHAT MY STUDENTS ARE SAYING ABOUT MY COURSES:
"Extremely thorough, up to date and easy to follow course. AAA++. Harald is a very talented and highly informed speaker on all thing's SEO and beyond. Super helpful when it comes to answering questions and looking after his students. The best SEO course on Udemy from several I have tried. Highly recommend to anyone at any level." Arnold Tuchinsky
"Professional advice from an expert. My online business has never really been much of a success… Since implementing wholesale changes to my business structure and the way I advertise and marketing techniques my business has taken off. The SEO research was a dream comes true. This course is very helpful and will make your online life a pleasure. It is well set out and very well wrote with in-depth knowledge on all topics. A gem of a course that reaps great positive results." Nick James
"One of my best training! I have taken many classes, but they are only in mind and cannot use it for the practical. We need practical knowledge more, so this is the best training." Aman Awal
You have nothing to lose and everything to gain. Try this course and if you can honestly say that you've learned nothing, just email Udemy and they will give you a 100% refund within 30 days.
_____________________________________________________________________
If you don't act, you will never tap into your SEO potential and finally, learn what really works NOW and what doesn't. This course has not only the best SEO strategies you can find on Udemy, but this course has safe and proven strategies that won't hurt your business, but only improve it which will make you save a lot of money and time.
Our Services & Instructor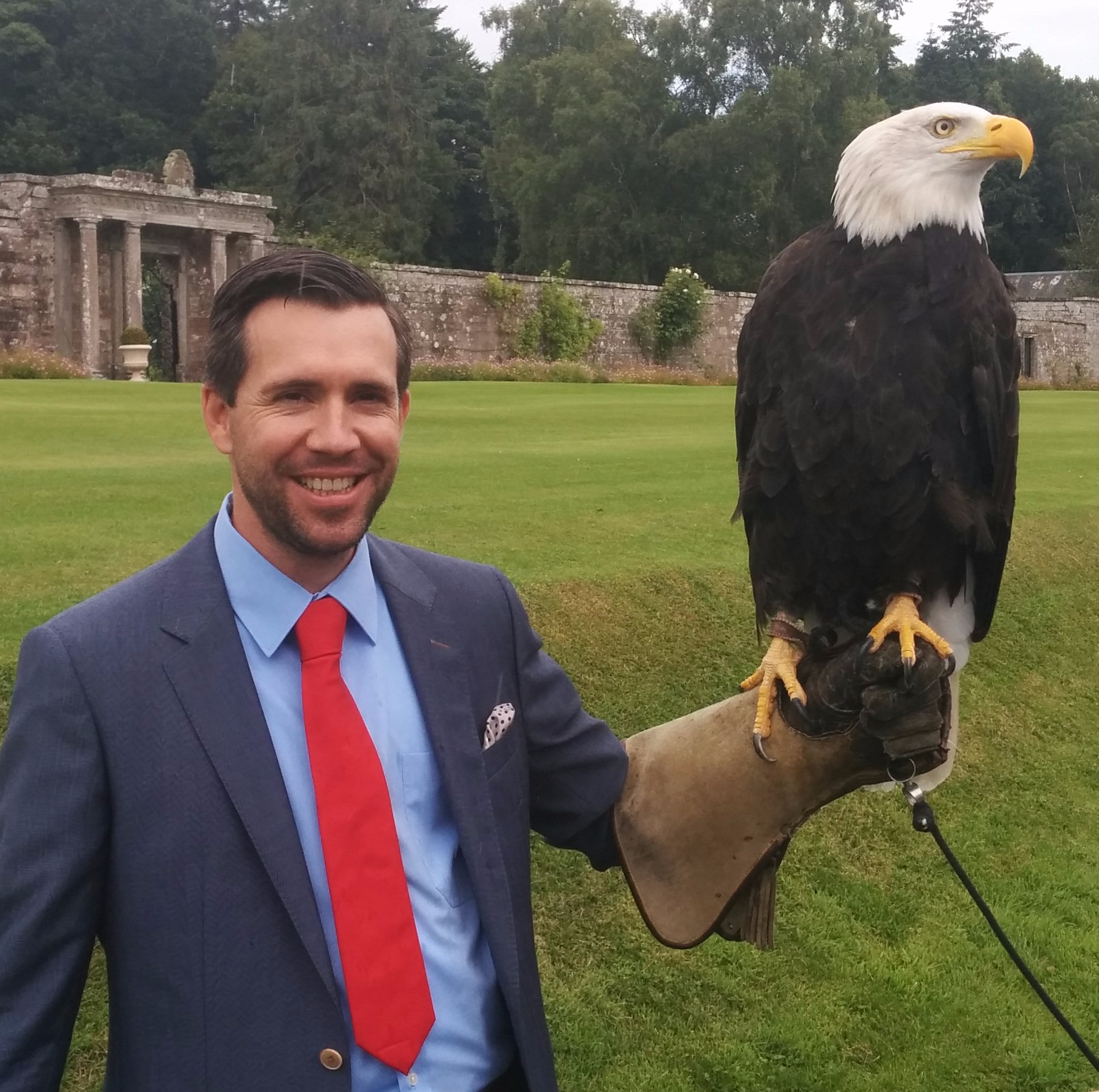 The SEOacademy Instructor
Harold F. Rich is specialized in Linkbuilding, Penalty Recovery, Link Risk Management and Link Audits.He is running the first LRT certified agency and holds a LRT expert certificate himself.
Within the last years, he published several case studies about websites that became victims of Google updates.
He also works as a SEO trainer for an online training company.
Harald worked with clients from all over the world. Hence, he knows about SEO problems of small businesses as well as of big brands from different countries. He knows how to boost a website's ranking by means of onpage as well as offpage actions. Further, Harald is able to analyzes websites' link profiles in order to discover the reasons why a website became a victim of a Google update or manual penalty. The trainer also knows the steps that need to be taken to recover from Google updates or manual penalties. Because of his experience, he knows a lot of SEO tricks as well as do's and don'ts regarding the SEO business.
Course Curriculum
Free Tools
Available in days
days after you enroll
Google Updates 2020
Available in days
days after you enroll
USER Intent
Available in days
days after you enroll
Frequently Asked Questions
When does the course start and finish?
The course starts now and never ends! It is a completely self-paced online course - you decide when you start and when you finish.
How long do I have access to the course?
How does lifetime access sound? After enrolling, you have unlimited access to this course for as long as you like - across any and all devices you own.
What if I am unhappy with the course?
We would never want you to be unhappy! If you are unsatisfied with your purchase, contact us in the first 30 days and we will give you a full refund.